Carissimi. Ce so' riuscito pure io.
E' tanto che non ci si legge. (Lo uso come spazio promozionale per i figli di un dio minore )
Il mio vecchio nickname è Acousticland. Dopo lo cambiai Flyingcircles
Self produced. Dalla copertina all'editing audio e con il libro allegato. tutto da solo.

Yeah.
Questa è la copertina
Immagine

Come è da mia filosofia, il prezzo è solo di 5 euro per le spese di spedizione via piego di libri. Quindi il prezzo artistico/ artigianale è quasi nullo. Come dire che le cose che per me sono più belle non hanno prezzo, nowadays è un optional, e sono già un patrimonio dell'umanità, ( anche se me so fatto il culetto ) specie di questi tempi che molti sono alla fame.
Cd con custodia rigida tagliato e stampato senza ausili esterni. Garantisco sulla qualità audio del cd.
questo è il file per per darvi l'idea della qualità editata del suono del cd.
https://soundcloud.com/user-381471967/0 … drea-ferro
mentre questa è una tab scritta che potete scaricare: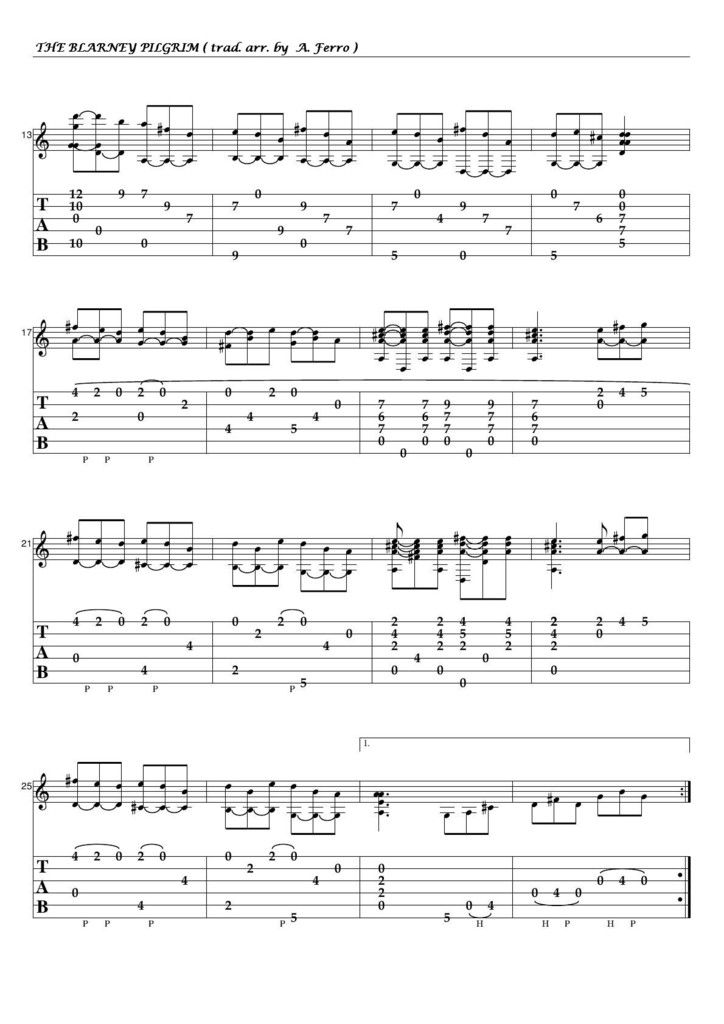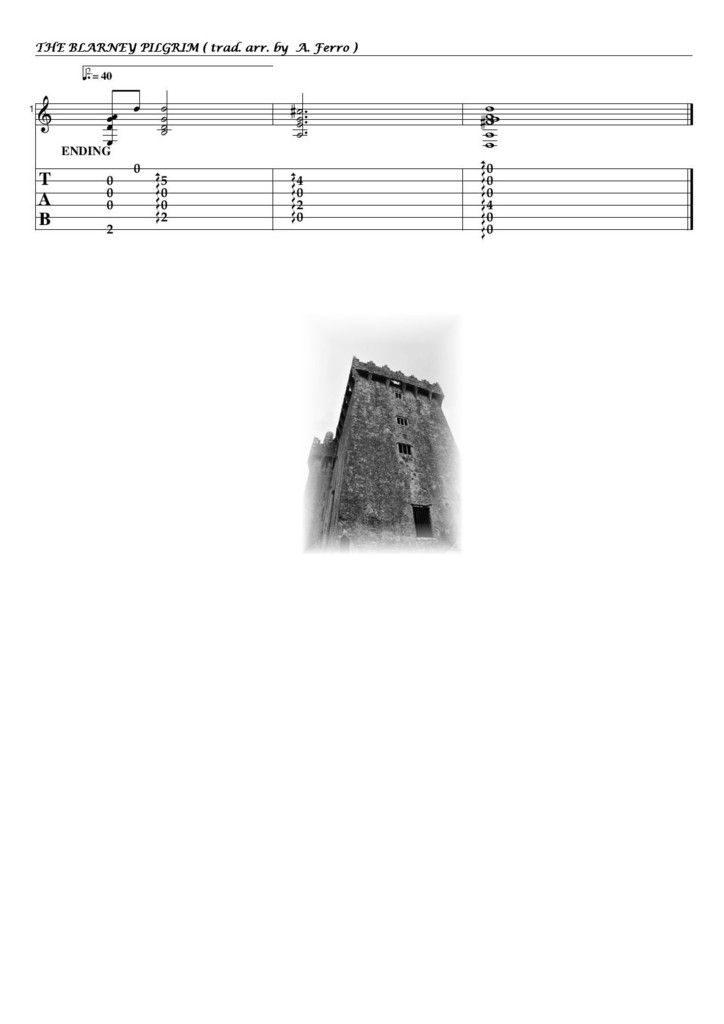 grz per i compli. Spero vi piaccia veramente.
Infine i titoli dei brani:
1) THE BLARNEY PILGRIM ( irish trad.)
2) BRIAN BORU MARCH medieval trad)
3) KUN ( ccc )
4) U NASEHO BARTY ( hungarian trad.)
5) THE BANKS OF CLAUDY ( irish trad. )
6) GALICIAN CAROL ( galician trad.)
7) ELEANOR PLUNKETT ( O' Carolan)
8) GEORGE BRABAZON 2 (O' Carolan )
9) SQUIRE PARSONS ( O' Carolan )
10) THE BOWL'S RETURN ( ccc )
11) SCHIARAZULA MARAZULA ( italian trad )
12) THE FOGGY DEW ( irish trad.)
E' obsoleta l'idea del cd in un'epoca fluida dove tutto si scambia. Ma io son anche della vecchia guardia. E qlc come me ci sta qui dentro.
I brani son quasi tutti di O' Carolan, riarrangiati da memedesmo. Tutto in licenza Creative Commons. Considerando che cmq non ci avrei avrei guadagnato na cippa in ogni caso anche facendoci del bisness. Io faccio altro di lavoro. Sono un chitarrista casalingo e in giro non mi esibisco da anni.
Questa è la mia passione. Gli arrangiamenti sono depositati alla Patamu records, anche se mi pare che l'arrangiamento di melodie altrui ( ma non sono aggiornato ) non costituisca ancora un atto creativo riconosciuto. Ma tant'è .
Spero verrete ai miei tour in tutta europa e stati uniti. Prenotate i biglietti. Offro io. soggiorno gratuito in pub irlandese
Scherzi a parte.

Aspetto con ansia in prive' : mandatemi gli indirizzi che ve mando il pacco.
Gli aficionados del genere non saranno delusi.
Sono 43 minuti di musica per 12 brani irlandesi e non, mi mandate in privato l'indirizzo di residenza e ve lo spedisco.
P.S. Ho anche il libro con le tab pronto, come quelli de na volta. De carta formato A4 e copertina rigida con tutti i crismi e i commenti a ogni brano comprese le accordature aperte, ma se a qlcn interessa ne faccio stampare al massimo na decina. Altrimenti non se ne fa nulla.
Inoltre ve devono piacere le musiche sennò a che vi serve ? In quel caso devo rifarmi sulle spese di stampa e quindi il prezzo sale ma a offerta libera. Solo per ascolto privato ovvio.
Un saluto a tutti i musici che come me se so ingialliti con l'età.